CONGRATULATIONS ON THE PURCHASE OF YOUR IGOGEER™ PRODUCT!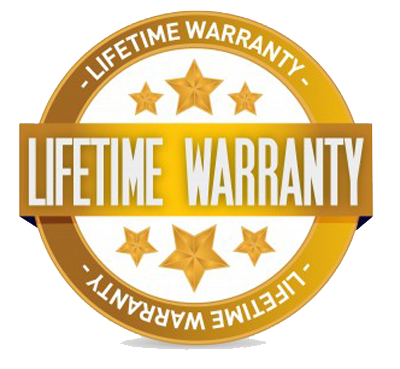 We are honored that you trust our brand for your important travel, sport and outdoor adventure geer. To help protect your investment, you can register your purchase on our quick lifetime warranty form below. In the unlikely event that you will need to replace your product due of defects, this registration will help facilitate product exchanges, replacements or returns quickly.
Please note that by registering below, you are agreeing to the IGOGEER™ Warranty Terms & Conditions, and also subscribing to the IGOGEER™ newsletter to receive occasional travel tips and exclusive offers. You can unsubscribe at anytime.
Please fill out the Warranty Registration below.
Important Notes Before Processing the Warranty Registration:
All sections of the Warranty Registration form must be completed to record a valid Lifetime Warranty registration.
If you experience difficulty entering the Order ID number (some order number systems have up to 20 digits) we suggest you enter only the last 7 digits. Our Admin staff will then attempt to match your registration to the Order ID number to ensure a valid warranty registration.
Warranty Form
Lifetime Warranty
Your IGOGEER™ quality product comes with a lifetime warranty. This is a limited warranty that the product is free from defects in materials and manufacturer. The warranty does not cover normal wear and tear, misuse and abuse of the product. Completing the Warranty Registration form above will ensure your purchased product is covered.
Once your Lifetime Warranty registration is completed you are eligible for our Special Buyer Bonus! It's Easy to get your Special Buyer Bonus by following these 3 simple steps:
1. Leave a product review on Amazon.com for the product you have just purchased.
2. Send us your Amazon public profile name and date of review via our Support email to:  support[at]igogeer.com.
3. Once we verify the review we will email your Special Buyer Bonus! It's that easy!
Don't Miss Out On Your Special Buyer Bonus! Leave a Product Review Now!
Standard and Lifetime Warranty Terms and Conditions
Please contact IGOGEER™ Support via the Help Center for all warranty and product support requests.
These terms and conditions apply to the Standard and Lifetime Warranties of products purchased from https://www.igogeer.com.
We recommend that you keep your original product packaging if possible. In the unlikely event that you require a warranty repair and you do not have the original packaging, you will bear the responsibility for safely packaging your Product for transport and IGOGEER™ accepts no liability for any damage that may occur in transit. If your product was supplied via Amazon you will be required to return it to Amazon in your local area.
IGOGEER™ provides the warranties and product support set out in these Terms and Conditions in relation to Products offered and supplied by IGOGEER™ from the website. Refer to our Warranty Terms & Conditions page for full details.
Save
Save
Save
Save